EVENT
Data Privacy and Sovereignty Challenges in a Global World
Events over the last 12 - 18 months in the data protection and privacy space continues to alter the collective privacy landscape at an unprecedented pace.  With the Safe Harbour agreement invalidated by the ECJ and in its place the implementation of the Privacy Shield, the exit of the United Kigdom from the European Union, each in its own right pose challenges that EU member states and organizations cannot ignore.  Come May 2018, the much anticipated General Data Protection Regulation (GDPR) which is dubbed the "mother of all regulations", passed by the European Parliament in 2016 will take effect. What does this mean for multinational corporations, SMEs and our friends outside the EU. Would data protection/privacy  legislations outside EU jurisdiction be amended  to facilitate the GDPR? How about the privacy challenges posed by IOT and the increased threat of data breaches to safety and security of personal data.
An Audience with Sheila FitzPatrick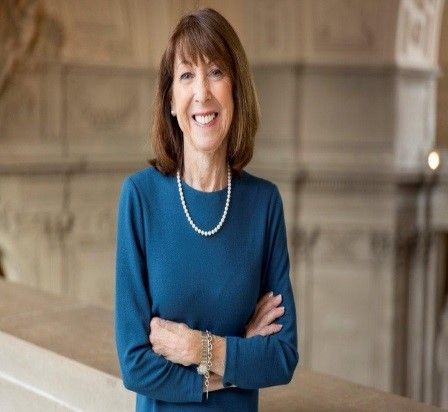 In this session, Sheila will share her thoughts on the realities these challenges bring and how they can be overcome. A 30-year vereteran of privacy and all things data protection, this is a must attend event for all data protection and privacy professionals.

Sheila is one of the world's leading experts in data privacy laws and works closely with the US Government, Council of the European Union, country-specific data protection agencies in Europe, Asia/Pacific, and The Americas, as well as, National Works Councils, European Works Councils and Law Enforcement Agencies.

 She provides expertise and hands-on experience in the areas of global data protection compliance, data sovereignty, cybersecurity regulations and obligations, legal issues associated with cloud computing and big data, data breach compliance and management, and records management. Sheila has been recognized by Data Protection Authorities (DPAs) around the world for her depth of comprehension and commitment to data protection laws. She speaks regularly at global conferences and panel discussions focused on data privacy, cybersecurity and cloud computing.

Sheila currently works with NetApp as their global Data Governance Counsel and Chief Privacy Officer. She is responsible for NetApp's worldwide data privacy compliance program that includes responsibility for compliance with global laws related to data protection, cybersecurity, data breach notification, cloud computing and records management.


Registration from 12.00noon.  A light lunch will be served.


Members – book your place at this event for the special price of just €25.00 Free
Membership means more than saving on events. You can also network with like-minded professionals, and gain recognition of your experience and expertise. Learn more about membership benefits.
Members' price:
Free
THIS EVENT HAS ALREADY TAKEN PLACE
Begins at 12:30 and ends at 13:45
€25.00 – THIS EVENT HAS ALREADY TAKEN PLACE
Share this event!